Completely Self-Flying

Perfect Framing and Tracking
Beautiful Camera Movements
Easy to Pack
Easy battery swap
Perfectly stable footage
GoPro Compatible
Custom Camera Movement
Safety First
1st-Class Customer Care
Futureproof
RC Compatible
Adventure-proof
Fast and Stable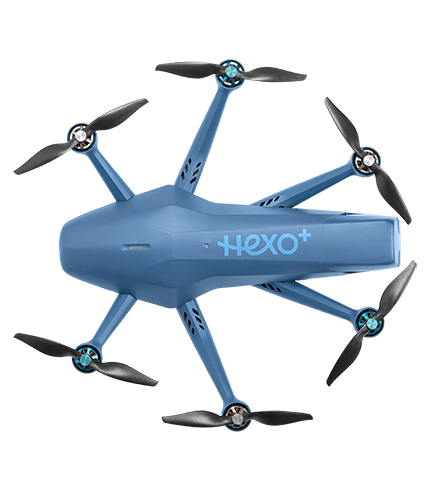 Hexo+
&
drone and
propellers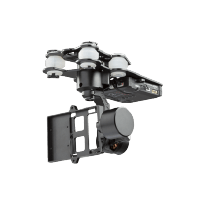 3D gimbal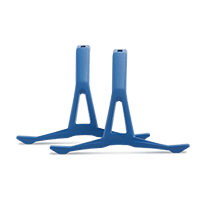 Landing gears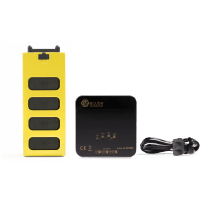 Battery and charger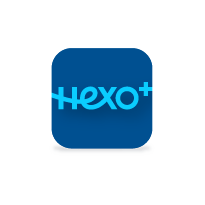 Hexo+ App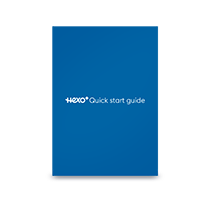 Quickstart guide
The basic principle is quite simple: we use the GPS position of your phone together with the data of other sensors (accelerometer, gyroscope, barometer and magnetometer) to know where you are and how you move. To process this data, we created specific algorithms that enable Hexo+ to follow and anticipate your trajectory and speed. We build our software from an image-making perspective to make sure your footage looks amazing both in terms of framing and stability.



We developed safety features for all possible failure scenarios. Depending on if you lose the GPS signal, your phone's battery runs out, the drone's battery runs out (and a lot of other scenarios) we'll have your drone land safely.



Nope: when using Hexo+, you will have to anticipate the drone's trajectory, just like you would with a trailer or a kite. The obstacle avoidance technology available today isn't quite cutting it in our eyes but we're actively researching solutions for the future.



Weight
and dimensions
WIDTH
17.1" (435 mm) without propellers
LENGTH
16.1" (410 mm) without propellers
HEIGHT
9.6" (244 mm), 4" (103 mm) without feet
WEIGHT
1,7 kg including battery and gimbal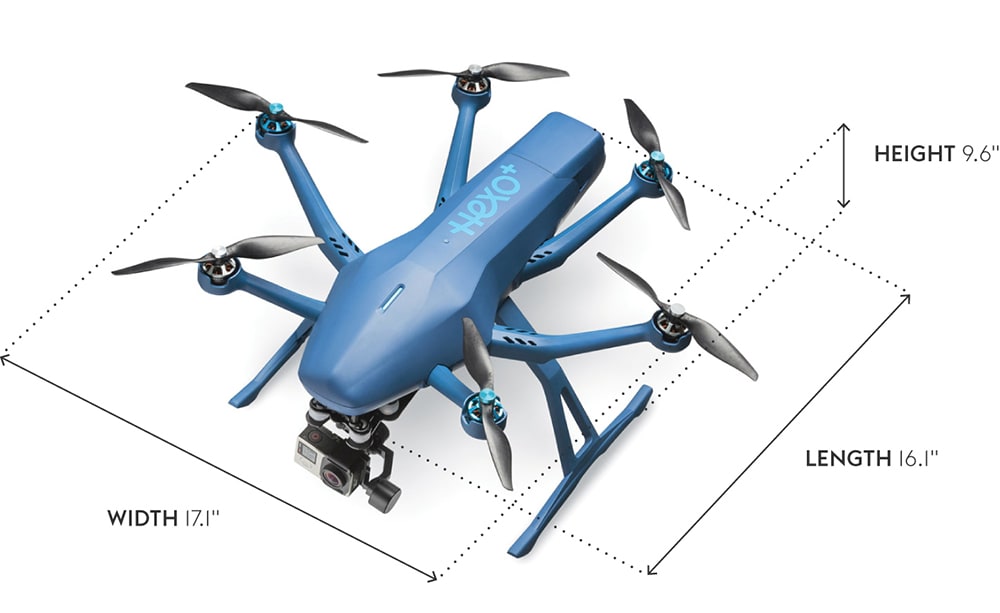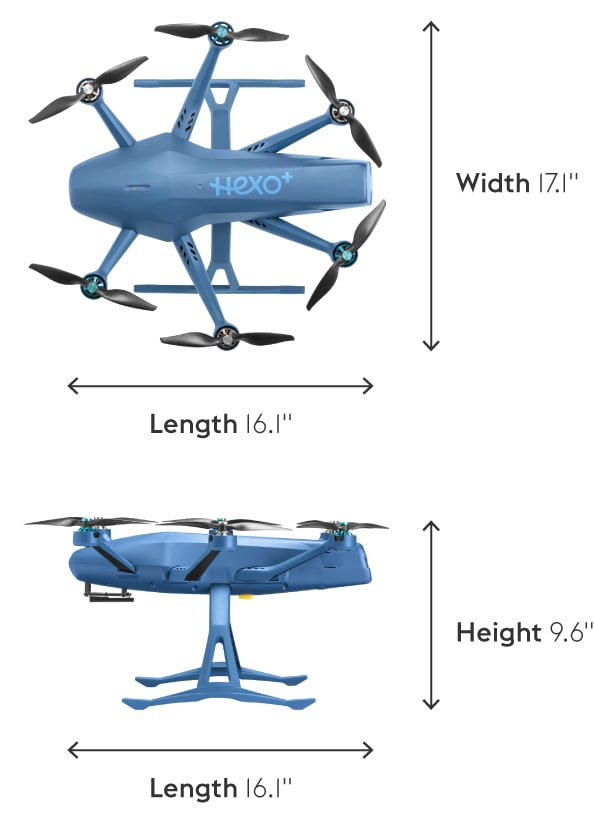 Power and Battery
Replaceable 5000 mAh 3S lithium-polymer battery
10 to 15 minutes of flight time per battery, depending on flight conditions
Universal charger adapter included
Propulsion
3 CLOCKWISE AND 3 COUNTERCLOCKWISE-ROTATING PROPELLERS
Custom design with maximum thrust/power ratio. Tool-free, screw-on assembly
with color coded nuts matching the motors.
6 CUSTOM-DESIGNED MOTORS
Color coded to match rotational motion with the right propeller.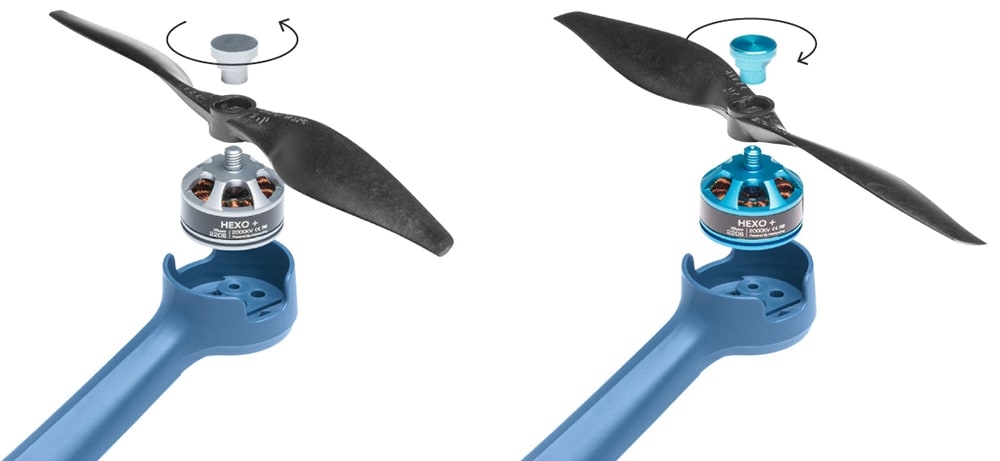 Maximum range
UP TO
300 Ft
100 M
When using the Follow movement
Landing gear
Landing gear
Sensors
Digital compass
GPS antenna (compatible with GPS, GLONASS, Galileo, BeiDou, QZSS and SBAS)
Accelerometer
3-axis gyroscope
Gimbal
3-axis stabilisation (yaw, pitch, roll)
0° to 90° motion range on all 3 axis
Compatible with GoPro Hero3 and Hero4 Silver and Black
Removable without any tools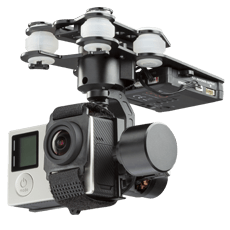 Drone controls
Status led
Power switch
Fail-safe
scenarios
Low battery on your phone
Low battery on the drone
Loss of connection between the phone and the drone
Loss of GPS signal
Out of range flight
Magnetometer failure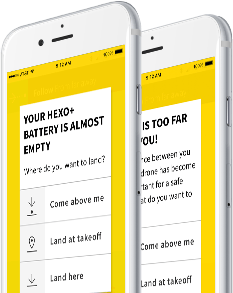 Emergency Stop
Switch motors off by pressing for 5 seconds
anywhere on the interface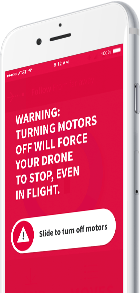 Recommended
Smartphones
WITH ALTITUDE TRACKING
Apple iPhone 6, 6 Plus, 6S, 6S Plus, Samsung Galaxy S4 (GT-I9515, GT-I9505, SPH-L720), S6 (SM-G920F), S6 Edge+ (SM-G928V), Note 2 (GT-N7105), Note 3 (SM-N9005), Note 5 (SM-N920V), Nexus 6.
WITHOUT ALTITUDE TRACKING
any recent smartphone running iOS or Android
Hexo+'s tracking performance relies on the sensors of its associated smartphone. For instance, altitude tracking is only available with smartphones that have a barometer.
Environmental
requirements
OPERATING TEMPERATURE
15°F TO 120°F
-10°C › 50°C
OPERATING ALTITUDE UP TO
16,000 Ft
4 800 M
OPERATING WIND SPEED UP TO
20 Kts
25 Mph, 40 Km/h
RC Control
Possible with any PPMSUM transmitter